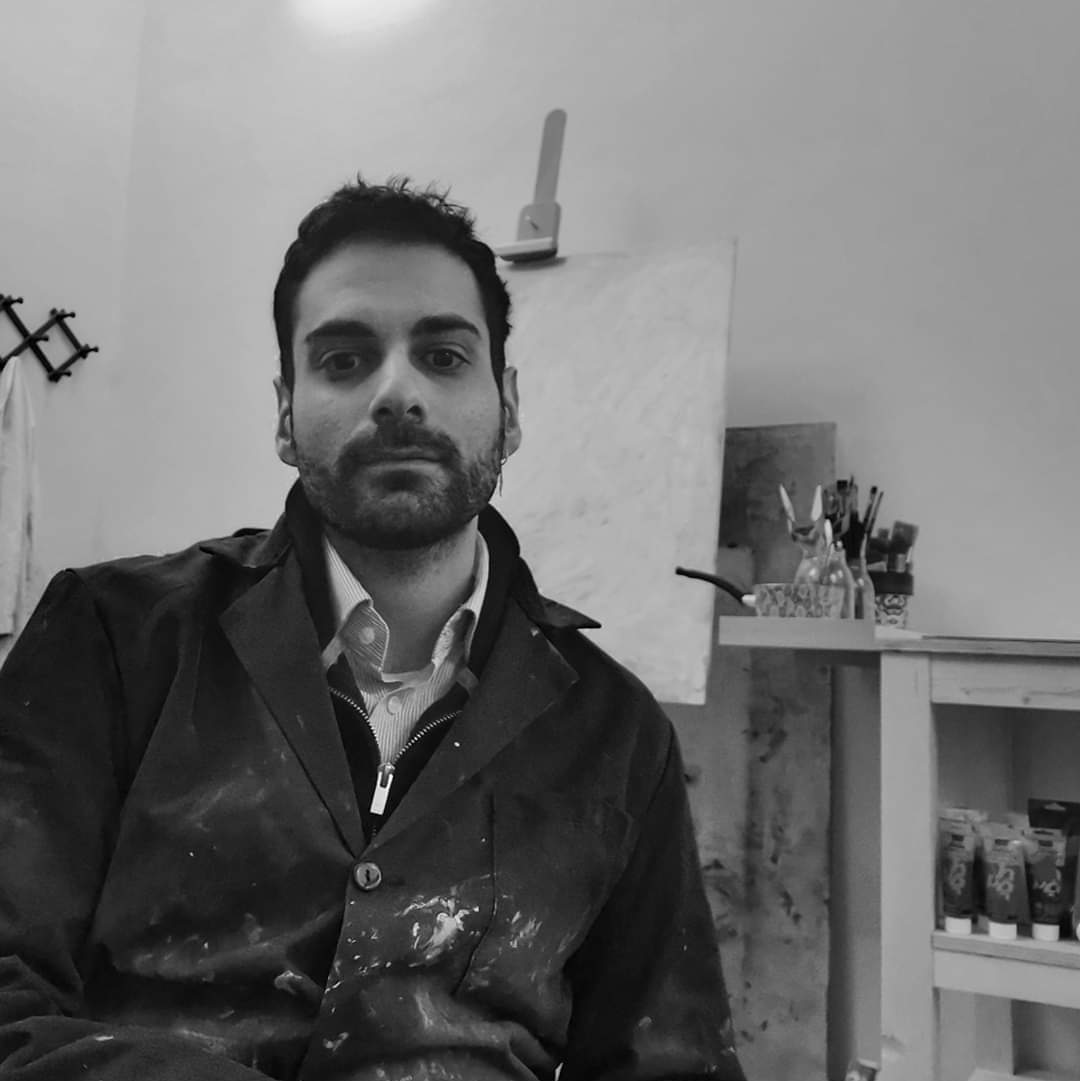 Angel Jordan
"The unsaid" alchemical clot of affections.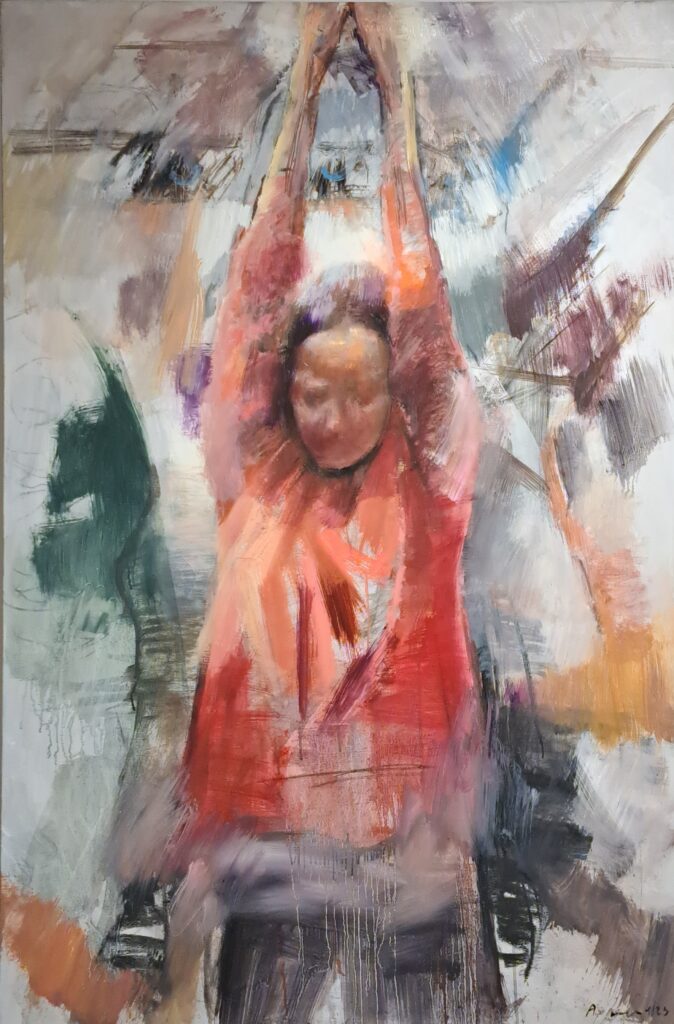 Clinging to these moments of forgetfulness
Oil painting on canvas
Dimensions:
Width 100cm
Height 150cm
Code: AG01
Ask for the price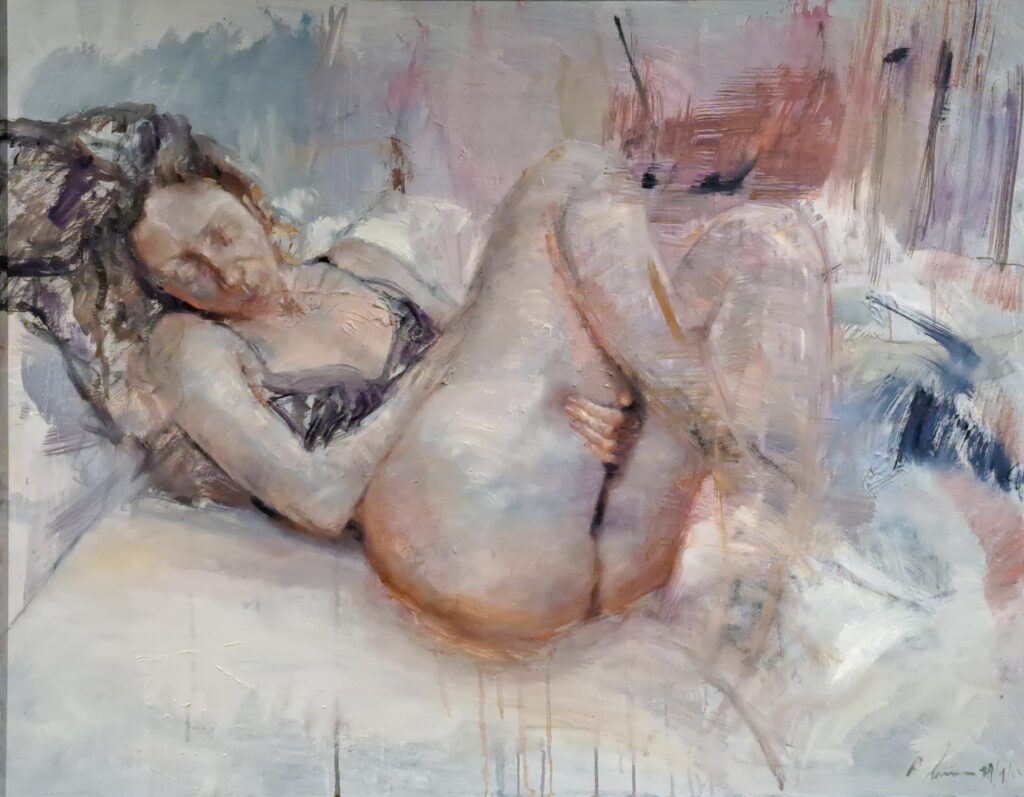 Reclining female figure
Oil on the table
Dimensions:
Width 120cm
Height 90cm
Code: AG02
Ask for the price
---
Biography
Born in 1989, he graduated from the Naples State Art School in 2007.
From 2013 to 2019 he obtained a specialist degree in Urban, Territorial and Landscape Planning, and graduated from the Naples Conservatory in Early Music and Chamber Music.
Personal Exhibitions
2017
Mars Museum, Salerno;
"Muef" art gallery, Rome;
2018
"Art studio Loreta Larkina", Venice; "Chie Art Gallery" Milan.
2019
Palazzo Saluzzo, Genoa.
2020
Extra Factory art gallery, "Baroque Souls" Livorno;
2020
Final of the international painting prize Mestre 2020 art Prize, Exhibition and gala, Venice;
2022
"Baccaro art gallery", "Gravity". Salerno.
Awards
2016
First prize at the "Veroli art prize 2016" painting section;
2017
First prize, painting section "I Dauni";
2022
"Baccaro art gallery prize" at the "Biennale del Gattopardo 2022;