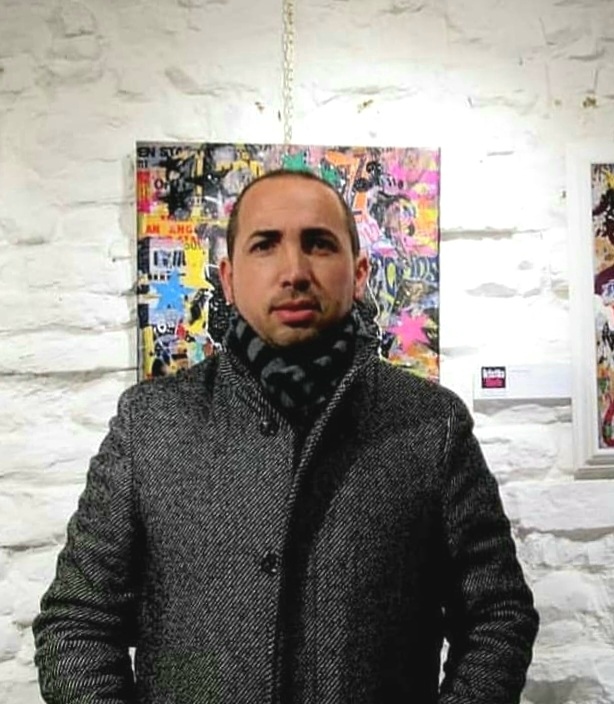 Massimo Chiti
I find my dimension in experimentation and in the alternation of images and colors.
---
Biography
Massimo Chiti, Pistoiese Artist born in 1979, he graduated from the Institute of Art Policarpo Petrocchi in Pistoia becoming a master ofart in metals and goldsmithing. No.oto for his Popformas, celebrates icons of the 50s and 60s and is inspired by artistic giants such as Warhol and Rotella.
In his studio in Pistoia in Italy, Chiti creates and studies combinations of techniques that interact with each other; collage, decollage and painting, enriched with colored rhinestones, graffiti, gold and silver leaves, and copper with crystal dust.
In 2019 he exhibited in Amsterdam, subsequently participated in the ArtePadova fair and in 2020 he presented his best works in the center of Florence, next to Piazza della Signoria in the studio-exhibition Bong.