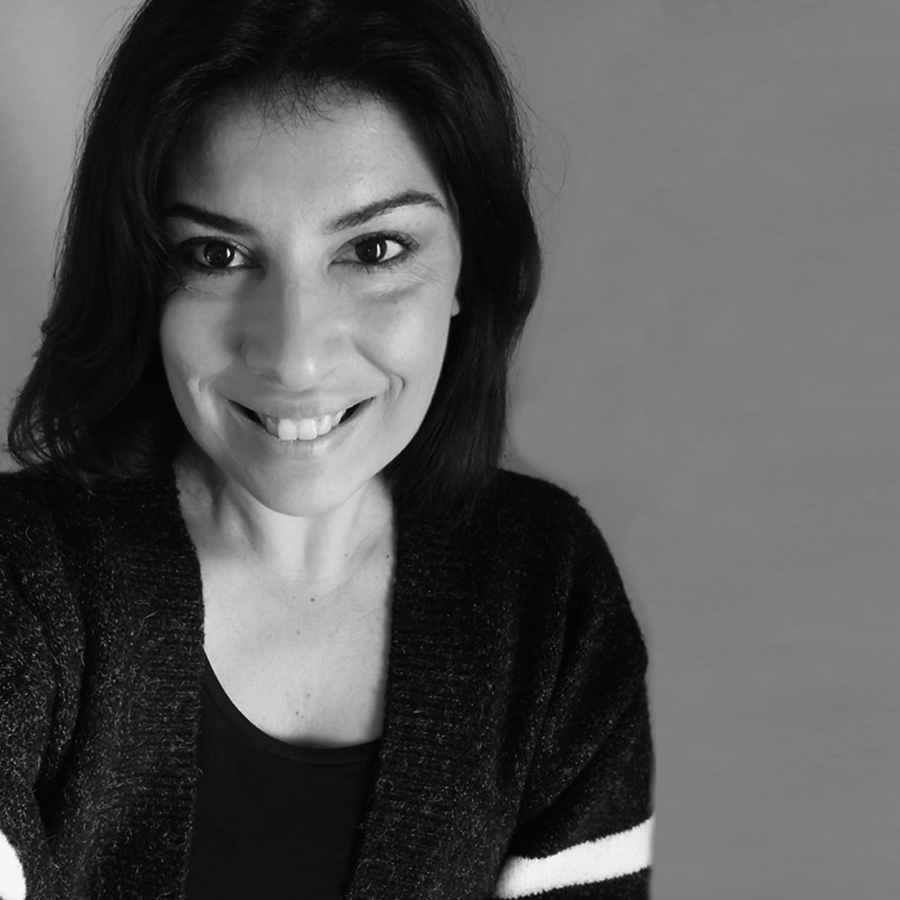 Beatrice Pieroni Lubé
Always attentive to forging new expressive styles, her work mainly focuses on the analysis of nature described through the lens of introspection.
Read more about Beatrice Pieroni Lubé:
Biography
---
Biography
Artist and goldsmith, Beatrice Pieroni Lubé lives and works in Florence. Over the last few years he has exhibited in various galleries and museums, in Italy and abroad, and has given life to performances inspired by the jewel of art. Many of his "microsculptures" have entered important private collections. Always attentive to forging new expressive styles, her work mainly focuses on the analysis of nature described through the lens of introspection. Dense volumes and bodies that move within a precise space represent a language through which to communicate, from time to time, harmony and rupture, tension and relaxation, opening and closing, carrying on a game of empathic exchange with the environment and the universe that surrounds it.
The use of goldsmith microsculpture allows Beatrice Pieroni Lubé to directly shape the physical material, giving it that unusual density capable of underpinning the concept that underlies her work. Beauty and harmony are simple starting points. Behind it hides a yearning that leads to the origin of artistic thought. Each of his works, in being unique and unrepeatable, openly manifests this momentum in the comparison between what it represents and what it actually communicates. An endless vocabulary from which to draw to compose, giving the metal the soul and energy of a work of art.
One of the latest exhibition experiences was at the MAD, Museum of Art and Design in New York with the exhibition LOOT, MAD about jewelry, and various exhibitions in various Italian galleries.
ARTISTIC CURRICULUM
 2023LUCCA ART FAIR ı Real Collegio ı Lucca curated by Antonella Scarfone Art Gallery Participation in the Lucca Art Fair Contemporary Art review in the historic rooms of the RealCollegio. In collaboration with Antonella Scarfone Art Gallery.
 2022
Busajo Project Campus ı Serre Torrigiani ı FlorenceCharity auction promoted by the Busajo Onlus Association in favor of Ethiopian boys and girls. Participation with the goldsmith micro-sculpture Canto alla Luna, bronze and carnelian ring. Beaters Jean Blanchaert and Fabio Fornaciai.ScU,L. TurEıStudioOPERAıFlorence
Second exhibition held in the spaces of OPERA ART JEWELS, second confrontation and dialogue between the artist Beatrice Pieroni Lubé and the sculptural works, this time, by Monica Antonelli. Florence Jewelry week
"C'è Modo e Moda" ı Palazzo Medici Riccardi ı Florence

Competition and exhibition organized by CNA Firenze to celebrate the Florentine creative genius. Third classified with the three works I learned to recognize certain little things (earrings in oxidized bronze, 925 silver and freshwater pearl), Your scent of dog rose (pendant in oxidized bronze, 925 silver and freshwater pearl), and murmurs of cradles where the moon sleeps (ring in 925 silver, oxidized bronze and ruby agate).
 2021
Dichotomies ı Studio OPERA ı FlorenceExhibition of gold sculptures by Beatrice Pieroni Lubé with the participation of the artist Mary Pappalardo. A dialogue for two voices, a dual project made up of different contemporary artistic languages, of synergistic exchanges between the goldsmith micro-sculptures of Beatrice Pieroni Lubé and the artistic ceramics of Mary PappalardoHelp, of light, shadow, color and… rebirth ı Istituto dei Bardi ı FlorenceCollective exhibition of microsculptures. Review organized by CNA and Le Arti Orafe to relaunch Florentine artistic craftsmanship, focused on the times of light, shadow, color and rebirth. OPERA ART JEWELS ı via San Niccolò 54r ı Florence
Opening of the new laboratory and exhibition space OPERA ART JEWELS by Beatrice Pieroni Lubè. to

Florence.

 2019Gioielli in FermentoCompetition dedicated to the Jewel of Art organized by AGC Italia. Participation with the HEKLA microsculpture, ring in 925 silver, bronze, 18kt gold, tourmaline, garnets, pearl. Home Firenze Exhibit ı National Convention Center ı Shanghai.
Exhibition of goldsmith sculptures to raise awareness and promote Florentine art and creativity
 2018
LOOT 2018 MAD about jewelry ı MAD MUSEUM ı New York Group exhibition curated by Bryna Pomp. Exhibition of art jewels in the halls of the MAD Museum in New York. An exhibition project that attracts 30 goldsmith artists from all over the world, conceived to bring together young contemporary jewelery talents and passionate collectors.
 2017
Dis-Play ı 'O Vascio Room Gallery ı Somma Vesuviana ı Naples Exhibition of the work Immanenza, goldsmith microsculpture
Art is by its very vocation a challenge. Form of a present inspiration declined to the future, it represents the need to cross a border, look beyond things, confront the need to forge languages.
The encounter between techniques and styles, the exchange, the total opening to the limitless universe of creativity, represent the only path through which to follow paths that give the sense of this continuous research.Locura ı Saletta Campolmi ı Biblioteca Lazzerini ı PratoEsposizioni della microsculpture Schegge, bronze necklace.
Locura is a project that compares 32 artists on the theme of social madness. An emotional telescope aimed at the heart of the world, and at the absurdity that governs our lives. Love, death, joy, hope, pain intertwine in the exhibited works. To raise awareness through the universal language of the Contemporary, reaching straight to everyone's heart. This is the purpose of the exhibition. Because war, violence, are none other than Locura. Folly.
 2016
GIOIELLOINARTE "La Roma del Bernini" ı University and Noble College of Goldsmiths Jewelers Silversmiths of the Alma ı Rome
Competition organized by the University of Goldsmiths of Rome, and promoted by AGC. Finalist work exhibited: Naiad, goldsmith micro-sculpture in bronze, silver and onyx.
 2015Em) i ! c , iCL . i performances ı La Corte Arte Contemporanea ı Florence ı curated by Angela Rosi
 2014The Art of Madness – Homage to Séraphine de Senlis ı Atelier Giardino Colgante ı Prato ı curated by Gustavo Maestre
 2013 Let's talk a lot about…him ı National Library ı Florence ı edited by Carlo Palli
21 Hearts ı Atelier Giardino Colgante ı Prato ı curated by Gustavo Maestre
Terre all'Arte ı Fattoria di Bacchereto ı Carmignano (PO) ı curated by OpenIndustries and Galleria Die Mauer
Bau 10, Container of Contemporary Culture ı GAMC, Palazzo delle Muse ı Viareggio ı curated by Vittore Baroni
 2012Mail Art, 100 years of the Venezuelan Civil Aviation ı Instituto Nacional de Aeronáutica Civil del Venezuela (INAC) ı Altamira – Caracas (Venezuela)
Micro2 ı L'Acanto Gallery (Milan) ı PIME Auditorium (Milan) ı San Carlo Borromeo Hospital Day Center (Milan) ı Rocco Basciano Art Gallery (Milan) ı Dynamic Circuits (Milan) ı Atelier Chagall, Naviglio Grande (Milan)Coyoàcan , Nosostras Frida ı Atelier Giardino Colgante ı Prato ı curated by Gustavo Maestre Synthesis, the divine gaze of the contemporary ı Fattoria di Bacchereto ı Carmignano (PO) ı curated by OpenIndustries and Galleria Die Mauer
Explosions ı Galleria Pananti ı FirenzeNat-Go! Detheatricalizations, Homage to Libero Andreotti ı Museo del Palagio/Gipsoteca Libero Andreotti ı Pescia (PT) ı curated by OpenIndustries
Nat-Go! Detheatricalizations ı Aria Art Gallery for Contemporary Art Day (Florence) ı Villa di Groppoli, Serravalle (PT) ı Die Mauer Gallery (Prato) ı Marble laboratory, Pietrasanta (LU) Macro-Molecole ı Villa di Groppoli ı Serravalle (PT) ı curated by Gian Piero BallottiFil Rouge ı Palazzo Panciatichi ı Florence ı curated by Riccardo Nencini